Services
Lightning Technologies electricians are extensively trained with years of experience in residential electrical needs. Servicing Chester County and the surrounding areas, we're a full-service company that can handle any home or commercial electrical project you have. So, if you don't see your project on our list, please contact us.

Electric Wiring

Outdoor Lighting Design

Home Generator Installation
Panel Upgrades
Service Upgrades
Whole House Surge Protection
GFCI Upgrades
EV Charge Stations
LED Lighting
Smart Home Integrations

Panel Diagnostic & Upgrades
Lightning Technologies can install, upgrade, service, or repair any electrical system to meet all electrical needs in your home. Whether it's for new construction, an addition, or a remodeling project. 
Electrical Testing
It can be difficult to identify what the real problem is without a professional electrician. Don't take the risk of trying to figure out yourself. Electrical issues can be both dangerous and destructive if not properly dealt with. A bad outlet or breaker can easily lead to an electrical fire. We will keep you safe and secure by testing and making sure everything is up to code and safe for you and your family.
Energy Audit & Savings Consulting
A residential energy audit is a review of a home's energy performance, including an assessment of both the home's energy features and the household's energy consumption patterns. Home energy audits identify how efficiently your home is operating and where your home is wasting energy.
Emergency Services
It's never too late for Lightning Technologies, we can provide around the clock emergency services. You never know when you may have an issue in the middle-of-the-night. We can be there to get you back up and running no matter the time of night. 

Lighting Design
Looking to brighten up your home? Need a new and creative idea for accenting your landscaping? Landscape lighting is one of the most dramatic improvements that you can make to a home or garden, regardless of size, shape or elevation.
Entire Home Surge Protection
Have you had any trouble with power surges lately? Power surges occur more frequently than you think. With these past few years, it seems that severe weather occurs a bit more frequently than you'd expect. Quite a lot of appliances are left plugged in, leaving them vulnerable to electrical surge damage. Lightning Technologies can offer a sollution to protect your entire home.
EV Charge Station (Electric Vehicle)
If you own an electric vehicle and you'd like the convenience and safety offered by an EV home charging station, talk to the electrical experts at Lightning Technologies. We offer a selection of the most advanced, fully featured charging systems available, and provide professional residential electric vehicle supply equipment (EVSE) installation and service.
Generator Installation & Service
In the event of a catastrophic grid-disabling natural disaster that disrupts power for extended periods of time, investing in a Generac ® standby generator with the capability of energizing your home nonstop for days. This can save the expense and disruption of relocating until the power is restored.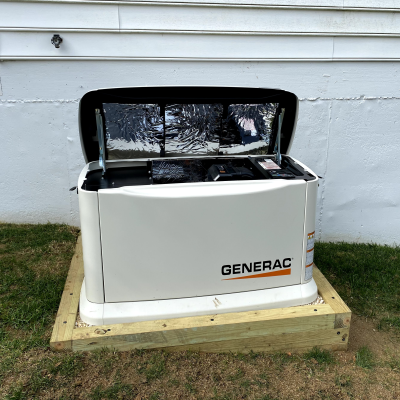 Generac Generator
Quiet Operations for residential settings
Natural gas for continuous operations without refilling 
Transfer switch
Solid drainable installation base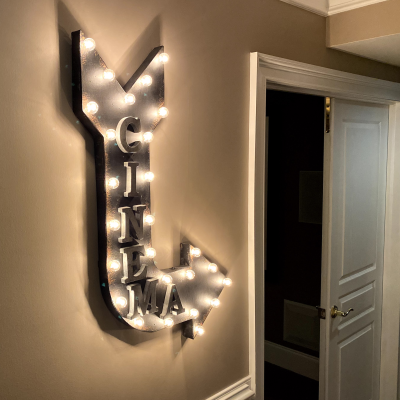 Custom Lighting
Hidden wall outlets
LED lighting with retro style
Smart lighting controls
Clean and tidy working environment (during & after)
Custom projects for any need

I cannot say enough good things about Lou from Lightning Technologies. He sold us and installed our generator. Not only was he knowledgeable and professional, but he was punctual and tidy. And our generator runs likes a dream, quiet as can be. I highly recommend if you are in the market for a generator or any electrical work!
Lou was well qualified and professional. He evaluated our needs, gave several options, and completed the job in a timely fashion. He was cost conscious and provided high quality work. We are very satisfied with his work and would definitely use him again. We highly recommend Lou to all of our family and friends.
What a dream to work with this company! We needed a lighting refresh for the entire house and not only does it look great and give more natural looking light, but our electrical bill went down. They cleaned up so well I couldn't even tell they were in the house. Looking forward to working with them again with our generator project!

When is it time to call an electrician?
When you are resetting circuit breakers or changing fuses too often. When you turn on your air conditioner and the lights dim in the room. When your lights flicker or go on and off. When you can smell electricity burning. When you have receptacle outlets overburdened by multi-plug strips. When a three-prong plug needs a two-prong adapter. If you have to run extension cords to plug in electrical devices.
Will my house be destroyed during a re-wire?
With experience in homes dated over 100 years old, Lightning Technologies can find efficient paths and ways to complete a project in a safe, neat manner. We will preserve the beautiful details and structure of your home, which in turn will keep the costs and heavy repairs to a minimum.
How can I tell when an electrical outlet is not safe?
The plug falls out of the outlet without touching it, or the outlet is not secure and will move easily when touching it. When the outlet is warm or hot to the touch, you need to immediately take care of the issue by unplugging the device and calling Eric Krise Electrical as this type of problem can result in a fire.
Why do I need a level 2 charging station if a charger was already included with my car?
The biggest advantage of owning a level 2 charging station is the ability to charge your EV up to five times quicker than with the car's charger (110V charger). This means that your vehicle will be fully charged every morning and that a short charge will allow you to go farther.
Located
207 Carter Drive, Suite D
​West Chester, PA 19382